Blog Hopping, Snowed in Again Day...
I so want to be IN this picture!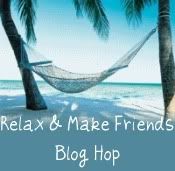 So, I added a new page to my tabs. I hope it doesn't spark any kind of issues, but I keep getting the question, so after writing a near novel yesterday to yet another friend with questions, I edited it a bit and posted it as a page
Children & Weight Issues
I have my
Valentine's Day Spotlight
done and all ready to post... I'm excited. I got some really sweet entries and I think you'll enjoy seeing them! I'm just waiting to see if there are any more entries today and I'll probably post it Friday morning.
What should I make today?
I'm thinking protein bars, granola bars or maybe cookies.
Ooh, and Chicken Fingers with dipping sauce!